Know exactly what you're getting.
We offer a variety of products, food, and medications to keep your pet happy and healthy. Our in-house pet pharmacy is stocked with parasite preventatives and prescription medications used to treat injuries and illnesses of all kinds.
Our top priority is your pet's safety. At Hampstead Animal Hospital, the prescription medications we carry and sell are purchased directly from the manufacturers. You know exactly what you're getting and we are available to answer any questions.
Request a pet medication refill >
Diet Home Delivery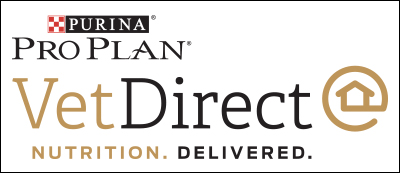 Ordering your pet's food is easier than ever with Purina® Pro Plan® Vet Direct! Have it shipped to your home for free and enjoy special savings. It's easy to sign up, just visit ProPlanVetDirect.com and enter our clinic ID PI1A2 or click on the link above. If you have any questions about receiving deliveries of your pet's Purina diet at home, call us today!